AI is transforming the healthcare industry by revolutionizing and redefining its quality of services: higher quality of patient health, better care outcomes, higher efficiency of the medical employee, protection from cybercrime, and streamlined workflows. According to Accenture, by 2026, AI will help the US save around 150 billion dollars.
Here are 3 ways AI can improve the healthcare industry.
Personalized Treatment and Diagnosis
Since 1970, making a clinical decision has been the focus of AI. Unlike us, AI can process enormous amounts of data quickly, providing speed of diagnosing, high reliability, and consider other conditions like lifestyle, genetics, and the environment. AI can also discover early symptoms of a disease, which we may overlook most of the time, ensuring efficient diagnosis.
According to the American Cancer Society, AI's mammogram analysis is 30 times faster and 99% reliable, which can greatly improve the care outcomes.
Google's DeepMind Health, IBM's Watson, and Microsoft Azure Cognitive Services are great examples of AI clinical decision-making. This software uses natural language processing, machine learning algorithms, and cognitive services to go beyond human reasoning capabilities.
Through AI, doctors can treat specific patients and not just diseases, creating a groundwork for personalized healthcare.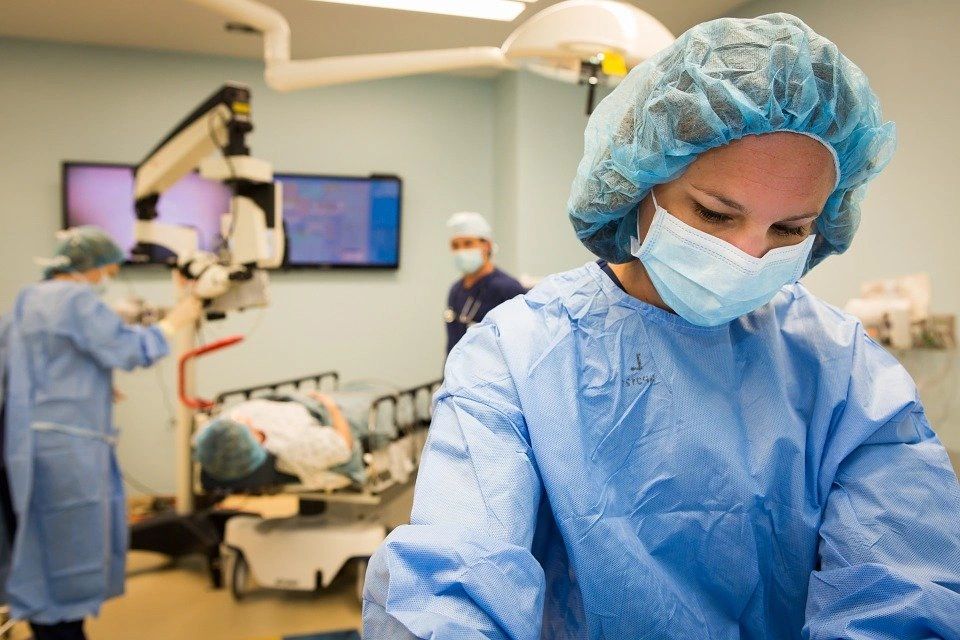 Omniscient Telehealth
AI medicine has decreased the compulsion of direct communication as it enables medical professionals to take care of the patients remotely. Wearable devices for telemedicine ensure that doctors are always aware of their patient's conditions allowing caregivers to monitor them remotely. These devices track the patient's vitals and continually monitor them for abnormalities.
AI applications can improve the participation of patients in their treatment. Healthcare providers can provide patients with contextual and relevant content that encourages a healthy lifestyle and increase engagement.
Automation of Administrative Tasks
AI application in healthcare administration isn't revolutionary, but it can still allow the doctors to considerably shift their focus.
Healthcare needs hospitals to process big datasets, and hospital administration spends a lot of time on these activities through hospital management systems and medical software. In this vein, RPA (Robotic Process Automation) comes handy as it helps with the quick processing of documents: claims, thousands of medical records, and EHRs (Electronic Health Records). This automation can significantly improve care outcomes.
Another valuable addition of AI is chatbot interaction for patients. While complicated medical cases are still handled manually, chatbots can handle simple tasks like making appointments easily.
M3-Systems is a Healthcare Provider solution  business in Pittsburg providing healthcare management solutions. We offer high-quality personnel and services, including ERP personnel, Amazon Web Services solution and AI solutions for Healthcare Organizations. Our AI product, ICD-10 Optimization , is designed for Healthcare Providers to manage patient transactions from scheduling to receipt of insurer payment system. Get in touch with us to streamline the administrative processes at your healthcare facility in order to reduce your costs and increase your revenue.